Presidential Gourmet's Handpicked Favourites: Hors d'Oeuvre Edition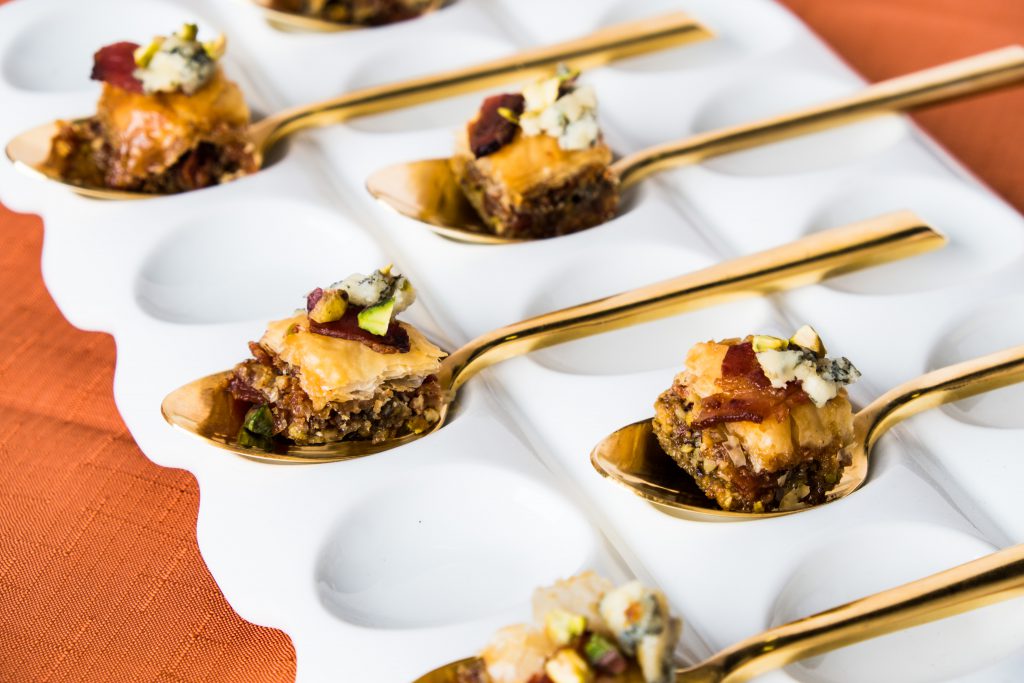 Make every bite count! Curate the very best for your guests, incorporating items like our Black Currant Tea-Crusted Venison Tataki along with other innovative canapes. Your guests will be treated to impressive culinary treats from start to finish.
Explore some of our favourite menu items created by the innovative leads in the Presidential Gourmet Kitchen, to elevate your upcoming events.
Steak and Blue Cheese Marshmallow Crostini
Herb-marinated beef, hand-made toasted blue cheese marshmallow, and blue cheese crumbles
Bacon Baklava
Peppercorn bacon, blue cheese, and pistachio
Black Currant Tea-Crusted Venison Tataki
Served with blackberry-lavender foam and ficelle
Savoury Beet Cupcake | Vegetarian
Served with chèvre cheese icing
Niagara Prosciutto Taco | Dairy Free, Garlic Free
Served with compressed cantaloupe, balsamic caviar pearls, and basil cress
Tuna Tartare Wasabi French Macaron
Served with ginger-sesame aioli
Portobello Poke | Vegan, Gluten Free
Served on a taro chip with wasabi pea purée and tamari
Quail Eggs Benedict
A miniature brioche topped with peameal bacon, poached quail egg, saffron aioli and chive